Last week ended with Spain as the big news. Now that investors have had a weekend to mull over what's been learned, we will get an idea of what the markets think of the current eurozone situation.
On Thursday, Spain revealed its budget for the next fiscal year. As expected, the government stayed away from making really difficult calls with pension plans, but there was still enough austerity presented in the budget that many are hoping that the ailing country will be eligible for bailout money from the European Stability Mechanism.
Also, as expected, a stress test of Spain's banks revealed that close to 60 billion euros will be needed to recapitalize some of the ailing financial institutions. Investors have had some of that to consider over the weekend, and we should get an idea of how the markets feel about it fairly early in the week.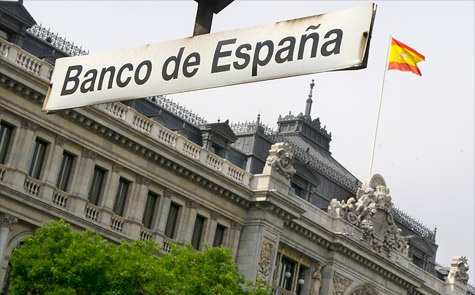 Next week, both the Bank of England and the European Central Bank will be announcing rate policy decisions. Many expect both central banks to keep things steady in October, while — in the eurozone at least — another cut is expected by the end of the year. The United Kingdom and the euro zone have both been struggling in terms of economy, and the euro zone appears to be slipping into recession.
Q3 Earnings Season Starts this Week
The end of September also brought with it the end of Quarter 3. This week companies will start sharing their earnings. There won't be huge company earnings news just yet, but the ball will start rolling. This news will come on the heels of the latest consumer spending data.
Consumer spending rose in August, and savings rates dropped. While the news is a little encouraging, with consumers spending, the huge drop in savings and the stagnant income growth is worrisome. The level of spending seen in August can't be sustained without income growth, so there continue to be worries about the US economy. Another bit of economic data of interest this week will be the PMI data coming out on Monday and Wednesday.
For now, there is a lot to consider, from what is happening in Europe, to what will happen as the US presidential election comes to a close. What happens in the next month, from policy decisions to earnings announcements and forecasts, to who wins the US presidential election, will have a big influence on how the year comes to an end in the financial markets.
https://www.dividendstocksonline.com/wp-content/uploads/2018/10/topdivlogo.png
0
0
https://www.dividendstocksonline.com/wp-content/uploads/2018/10/topdivlogo.png
2012-10-01 09:37:59
2012-10-01 09:41:52
Reactions to Spain, and Q3 Earnings Season To Start This Week