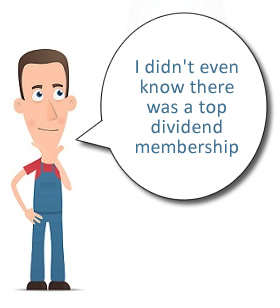 With fiscal year 2009 gross profit of $10.0 billion against sales of $22.74 billion, McDonald's Corporation (NYSE symbol: MCD) ranks as the largest fast-food restaurant chain in the world. It currently operates more than 32,000 restaurants in some 110 countries, and is constantly expanding its locations. Approximately 70 percent of the restaurants are franchised, and the remaining 30 percent are company-owned.
Primary Competitors
Although there are a number of quick-serve chains including Starbucks and Panera Bread, McDonald's main competitors are fellow hamburger-serving conglomerates such as Triarc, owner of Wendy's, and Burger King Holdings. Wendy's posted 2009 profits of $868 million against revenues of $3.58 billion. Burger King's revenues totaled $2.5 billion in its fiscal year ending June 30, 2009. Its gross profit was $992 million.
2009 Stock Performance Versus Competitors
Stock prices from McDonald's from August 1, 2009 through July 2010 sank to a low of $53.88 per share on September 10, 2009. On May 3, 2010, the stock achieved its highest price of $71.84 per share. During the same time period, Burger King's lowest stock price was $16.31 per share, recorded on July 7, 2010. The stock price hit a high price of $22.19 per share on April 26, 2010. Wendy's stock prices fluctuated between a low of $3.83 per share December 11, 2009 and a high of $5.55 recorded April 20, 2010.
Dividend Information
McDonalds is yielding 3.1% as of 7/29/10 with a nice payout ratio of 53%. MCD has been adding to the dividend over the last 5 years and has a dividend growth rate of 38.81, one of the best I've seen lately. They have also been increasing the dividend every year for the last 33 years. Do you think this stock is over valued with a P/E or 18? Could be so.
Dividend History
2009: $2.05
2008: $1.62
2007: $1.5
https://www.dividendstocksonline.com/wp-content/uploads/2018/10/topdivlogo.png
0
0
Staff
https://www.dividendstocksonline.com/wp-content/uploads/2018/10/topdivlogo.png
Staff
2010-07-31 06:51:20
2011-01-03 18:05:24
McDonalds Dividend - MCD