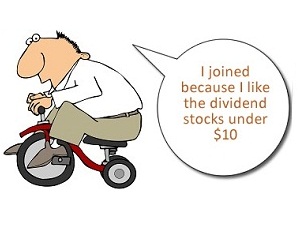 You may have seen the DuPont name at your local Lowe's or Home Depot. The company manufacturers numerous types of products that are quite popular with home improvement customers. One of DuPont's most famous products is its line of paints. DuPont is a major player in the plastics and rubber chemical industry.
E.I. du Pont de Nemours and Company has been a staple in the American industrial cog since 1802. The company was originally founded as a gunpowder manufacturer and quickly grew to become the largest gunpowder supplier in the country. Today DuPont has a diverse product lineup including Teflon, Nylon, Mylar, Kevlar, Freon, and Lycra. DuPont is now the second largest chemical company in the world.
The DuPont company is on pace to generate over $30 billion dollars in revenue for the current year. DuPont has been able to grow earnings at a 9.6% clip over the past five years and is expected to maintain its growth rate over the next five years. Earnings grew a remarkable 177% during the most recent quarter. Revenue increased 21.8% over the past quarter. The company has an operating margin of 13% and a profit margin of 10%. DuPont has an impressive return on equity of 38.5%.
DuPont has a solid balance sheet with nearly $4 billion dollars in cash. The company produces $4.2 billion in free cash flow each year. DuPont does have a heavy debt load of $10.2 billion dollars but this is not uncommon in the chemical manufacturing industry. The business is very capital intensive and requires significant investments.
The company's biggest competitors are Dow Chemical, BASF SE, and Air Products & Chemical. BASF SE is the market leader with a $68 billion dollar market cap and over 100,000 employees. BASF generates 2.5 times the revenue of DuPont. DuPont's margins are well above the industry average and are better than all of its competitors. This shows that the company does have pricing power and does a great job of managing production costs.
Shares of DuPont are priced at $46. Shares trade at 15.5 times this year's earnings. That is actually lower than the industry average of 18. The stock trades at a premium to its earnings growth but this should not be a concern. Dividend Investors should expect to pay a premium when purchasing a premium franchise like DuPont/
The stock has a solid dividend yield of 3.5%. The company has a long and consistent history of paying dividends back to shareholders. The current dividend yield shows that the stock is cheap. The stock is trading well below its 5 year average yield of 4.3%. The dividend is safe with the current payout representing just 48% of earnings.
https://www.dividendstocksonline.com/wp-content/uploads/2018/10/topdivlogo.png
0
0
https://www.dividendstocksonline.com/wp-content/uploads/2018/10/topdivlogo.png
2010-10-26 09:17:39
2011-01-03 18:05:22
E.I. DuPont: An American Industrial Institution