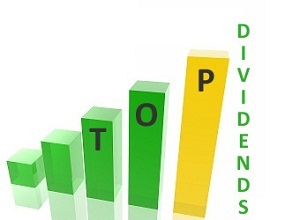 Everyone has heard of Clorox (CLX) products. You can find the company's products at Walmart, Target, or your local grocery store. The company has been manufacturing chemical and cleaning products since 1913. Clorox is famous for its best selling bleach that can whiten everything from clothes to floors.
Clorox also makes cleaning wipes, spray cleaners, stain removers, mopping pads, and cleaning tools. Clorox owns numerous brands including Brita's, Burt's Bees, Glad, Formula 409, Hidden Valley Ranch, Kingsford, and Liquid Plumr. The company recently divested itself of it STP and Armor All brands.
All of these brands help to add value to the common stock. The company is on pace to earn nearly $5.7 billion dollars which gives the company four straight years of revenue increases. The top line growth numbers are very impressive especially considering the difficult macro environment of the past few years. Net income has increased each year as well. Clorox now has a market cap of $9.5 billion dollars.
Clorox competes in the competitive consumer goods sector against Proctor & Gamble, Colgate Palmolive, and Kimberly Clark. Proctor & Gamble is the industry giant with a $175 billion dollar market cap and nearly $80 billion dollars in revenue. Proctor & Gamble has the best revenue growth, profit margin, and operating margin. Clorox has been able to compete in the sector because the company has successfully carved out a nice niche for itself due to name recognition.
Clorox's common stock has a market price of $68.15. The stock trades at 14.6 times this year's earnings and 13.5 times next year's earnings. Earnings have grown at an 8% clip which is excellent for a company of Clorox's size. Margins are respectable and revenue increased 1.1% last quarter. Shares are selling for 1.5 times projected earnings growth and 1.7 times sales. Book value is not a useful metric for measuring Clorox's value since the firm's book value is 60 cents per share.
Clorox has a high debt load on its balance sheet at $2.8 billion dollars. The company only has $87 million dollars in cash on hand. Clorox earns $819 million in free cash flow which helps service the massive debt load. The STP and Armor All sales should help the company raise needed cash. The deal will net Clorox $780 million dollars in cash.
Clorox currently sports a 3.2% yield. The current yield is slightly higher than the historical yield of 2.7%. Clorox has a long history of paying dividends to investors. The company has increased its dividend for 35 consecutive years. The current dividend payout is just 47% of earnings which means that the company will be able to keep dividend increases coming for years to come. Clorox should be able to continually grow earnings since the company's products are necessities for everyday life.
The stock is selling at a bit of a premium currently. Investors should feel comfortable buying shares at $62.
https://www.dividendstocksonline.com/wp-content/uploads/2018/10/topdivlogo.png
0
0
https://www.dividendstocksonline.com/wp-content/uploads/2018/10/topdivlogo.png
2010-10-12 06:26:55
2011-01-03 18:05:22
Clorox Dividend Investors Are Cleaning Up - CLX