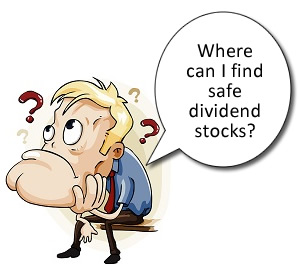 Everyone is probably familiar with WD-40. The product comes in a variety of forms including Smart Straw, Big Blast Can, Trigger Pro, No Mess Pen, Handy Can, and Gallon size. WD-40 is very helpful for loosening rusted parts. The product is useful for everything from cleaning tools to silencing squeaky hinges. WD-40 has over 2,000 different uses.
The company behind WD-40 started out as Rocket Chemical Corporation. The company changed its name in 1969 to WD-40 Company (WDFC). That's pretty easy to remember. The name comes from Water Displacement – 40th try. The company has been around for over 50 years and is still a small cap stock. The company has a market value of $630 million dollars.
WD-40 is more than just its namesake product. The WD-40 Company is responsible for Carpet Fresh, Blue Works, 3 In One, Lava, X14, 2000 Flushes, and Spot Shot. All of these brands have turned WD-40 into a company that generates over $300 million dollars a year. Sales are up 8% for the current year and are expected to grow in the double figures over the next few years. Revenue was up 20% last quarter and earnings were up 32%.
The balance sheet is great at WD-40. The company has just $21 million dollars in long term debt and $59 million dollars in cash. That's nearly three times the amount of cash to debt. WD-40 has $51.2 million dollars in free cash flow. Shares currently trade just under $38 per share. The company is on pace to earn $2.13 for the current year. That means that shares are trading at 17.7 times earnings. That's higher than the industry average of 12. The company's earnings are growing at a faster rate than competitors.
WD-40's chief competitors are Clorox, Church & Dwight, and Dupont. These companies are some of the largest heavyweights in the industry. Despite their size, WD-40 has higher margins and revenue growth than its larger competitors. WD-40 is an attractive company. There have been rumors that Clorox and other competitors should acquire WD-40.
Should you buy the stock now? The stock is a bit more expensive than its peers. WD-40 is trading at 1.4 times earnings growth and 3 times book value. Dividend Investors should feel comfortable buying shares around $30. The P/E ratio would be more in line with the growth rate.
Dividend stocks will like WD-40 for its nice dividend. The company's dividend payout is 47% of earnings. This is clearly sustainable considering that WD-40 just increased its dividend this past week. The company's dividend is increasing 8% to $1.08 per year. That bumps the stock up to a 2.85% yield.
https://www.dividendstocksonline.com/wp-content/uploads/2018/10/topdivlogo.png
0
0
https://www.dividendstocksonline.com/wp-content/uploads/2018/10/topdivlogo.png
2010-10-05 12:05:18
2011-01-03 18:05:23
WD-40 Bumps Up It's Dividend Yield