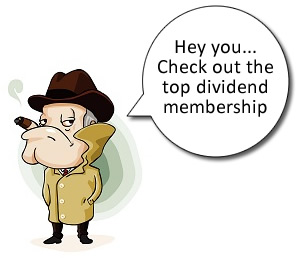 Today, I would like to take a look at a company that is truly a defensive play. The company in question is the largest defense contractor in the United States and one of the largest defense contractors in the world. The company is actively involved in the defense, aerospace, and security industries. The defense contractor uses its advanced technology to create aircrafts, missile systems, combat systems, and satellite systems. This defense contractor earned over $45 billion dollars last year in sales.
The company is Lockheed Martin (LMT) As you may very well know, the defense sector is a very competitive industry. Contractors consistently try to underbid each other in order to gain access to lucrative government contracts. Lockheed Martin derives the bulk of its revenue from military sales to the government. 70% of the company's revenue comes from defense spending alone. The main competitors in the industry are Northrop Grumman, Boeing, and Raytheon.
The biggest concern for the industry is government cutbacks. The federal government is expected to cut back on federal IT spending and combat machine spending such as strike fighters. The government has been shifting from higher margin aircrafts to lower margin aircrafts. Lower defense spending would directly impact the company's revenue stream. The company should be okay however since it still has a sizeable backlog with over $70 billion dollars in orders.
Lockheed Martin is a cash cow generating nearly $2.8 billion dollars in free cash flow last year. The company has over $3.4 billion dollars in cash on the balance sheet. This is good to see considering that the company has sizable pension obligations for its employees. Profit margins are slim at 9% but are better than industry competitors. Revenue growth was also higher than competitors at 5.6% and Lockheed's gross profit over the past year was $4.2 billion dollars.
Shares of Lockheed Martin appear undervalued at under $70 per share. The stock is trading right in line with its historical and future growth rates. The company has been able to grow earnings at an 8.5% rate over the past five years and is projecting 8% growth over the next 5 years. This is cheap considering that many competitors shares are trading well above their growth rates.
Lockheed Martin is worth owning for the dividend yield alone. The stock has a 4.3% yield which is nearly twice its historical 2.2% yield. The company has been returning cash back to shareholders by bumping up its dividend yield over the past few years. Investors have no reason to worry about the safety of the high payout since the company only pays out 34% of earnings via dividends.
Value investors looking for a long term stock with a dividend that is likely to increase over the next few years should turn their attention to Lockheed Martin.
https://www.dividendstocksonline.com/wp-content/uploads/2018/10/topdivlogo.png
0
0
https://www.dividendstocksonline.com/wp-content/uploads/2018/10/topdivlogo.png
2010-11-23 10:49:41
2011-01-03 18:04:04
A Defensive Stock With A Generous Yield