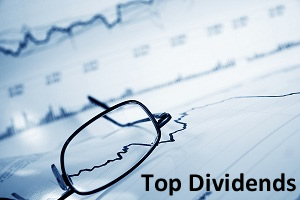 Southern Company (SO) is the fourth largest utility company in the United States of America. The company is responsible for providing power to 4.3 million customers in the southeastern portion of the U.S. The company serves customers in Alabama, Florida, Georgia, and Mississippi.
The utility company was founded in 1945 and has a long history of providing service to its customer base. The company relies heavily on coal, nuclear, and natural gas to provide energy to customers. Southern Company was recently granted approval by the federal government to build two new nuclear plants in Georgia.
Southern Company has generated over $15 billion dollars in revenue each of the past three years. Earnings have grown 7% per annum each of the past five years. Growth is pegged at 5% per annum for the next five years. The company reported impressive results in its latest quarterly report.
Total sales were up 9.4% and electricity sales were up 6.5% year over year. Industrial sales were up 7.3% which is important since the company derives nearly 30% of its earnings from this segment. The greatest growth came from the residential sector which increased 14% per year. The company should continue to benefit from a continued economic recovery since any uptick in industrial production will lead to greater growth in earnings.
The company operates in a great industry with high barriers to entry for new competitors. The utility industry is incredibly capital intensive and is heavily regulated by state and federal governments. This is advantageous to Southern Company since it enables the company to have a virtual monopoly in its region. Centerpoint and Entergy Energy are the main rivals of the company with both of these companies operating in the Mississippi market as well.
Utility companies are popular with income investors for their great dividend yields. Southern Company has increased its dividend for nine consecutive years. The company is currently paying investors $1.82 a share which is a 4.70% yield. This is only slightly above the historical yield of 4.50%. The company is expected to earn $2.39 per share which places the dividend payout rate of 72%.
Southern Company has been on the rise just recently hitting its 52 week high of $38.62. Even during the global economic crisis, the stock bottomed out at $27 per share. Southern Company is a safe investment as the company has been able to achieve consistent stable growth and sports a safe dividend. The stock currently trades at 15 times earnings which is not unreasonable for the company. Investors should feel comfortable purchasing shares in the mid 30's.
https://www.dividendstocksonline.com/wp-content/uploads/2018/10/topdivlogo.png
0
0
https://www.dividendstocksonline.com/wp-content/uploads/2018/10/topdivlogo.png
2010-11-07 22:34:02
2010-11-07 22:34:02
A High Yield Utility Stock