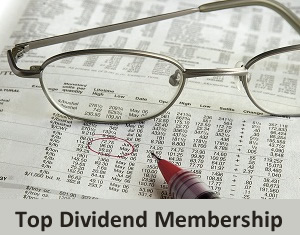 You have almost certainly heard of Paychex (NASDAQ: PAYX). Paychex is the second largest payroll processing company in the United States. Paychex offers business process solutions to companies looking to outsource many human resource department functions. The company provides payroll functions, tax payment services, retirement benefits, human resource services, and health insurance. It's a one stop shop for both small businesses and large companies. Paychex grew from a small company with a few employees into a Fortune 500 company with over 100 locations. Paychex now services over half a million business customers in the United States alone.
Paychex is an earnings juggernaut producing over $2 billion dollars in revenue each of the past three years. Paychex's growth was affected by the struggling economy over the past few years. The payroll processing industry has been affected by the high unemployment rate and the bankruptcy of many businesses. Some businesses have scaled back on benefits in attempt at cost reduction. All of these factors lead to lower check volumes. The biggest competitor in the industry is ADP. ADP is the largest payroll processor in the industry with revenues over $8.8 billion dollars.
Despite all of these issues, Paychex still managed to have profitable sales growth. Growth came in at 3.2%. Paychex should benefit from an improving economic outlook. The unemployment rate may still be high but it is decreasing. Continued job creation will lead to more clients seeking payroll services. Paychex stands to benefit from any recovery in the job market and its bottom line should increase as well.
Paychex has been able to withstand the poor economy due to its great balance sheet. The company's balance sheet is one of the best in the industry. Paychex has $366 million dollars and cash and no long term debt obligations. The payroll company generated $610 million dollars in free cash flow this year. Paychex is able to generate interest income in the mid teens off of money held for clients.
Shares currently trade just south of $26. Analysts are looking for earnings of $1.37 this year and $1.48 next year. That would place a price to earnings ratio of 19 on the stock for this year and 17.5 for next year. Both are higher than the industry average. Earnings are expected to rebound with the company growing at an 11% rate over the next 5 years. The earnings growth drivers will be human resource services and investment income. Payroll processing growth is expected to be flat for the near future.
Paychex currently has one of the best yields in the market for a blue chip company. The stock is yielding 4.77%. The dividend payout rate is alarmingly high at 83% of next yea's earnings. However, the company should be able to sustain it due to the company's balance sheet and expected earnings growth. Shares may not be cheap based on its P/E and book value but income seeking investors may find the shares worth buying for the juicy dividend.
What do you think about Paychex?
https://www.dividendstocksonline.com/wp-content/uploads/2018/10/topdivlogo.png
0
0
https://www.dividendstocksonline.com/wp-content/uploads/2018/10/topdivlogo.png
2010-08-10 07:40:37
2011-01-03 18:09:18
Getting Paid With Paychex