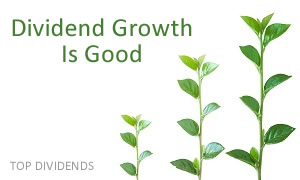 General Mills is a well known fixture in American business. The company is the sixth largest food manufacturer in the world and has been around since 1866. General Mills is responsible for the Cheerios, Pillsbury, Betty Crocker, Haagen-Daaz, Hamburger Helper, Bisquick, Green Giant, and Yoplait branda. That's not even all of their brands! The company makes over 100 of the leading brands in the United States.
The company's sales have been stable averaging over $14 billion dollars in sales the last 2 years. General Mills generated over $1 billion dollars in net income over the last three years. Sales have grown at a 9.6% clip the last 5 years. The company is on pace to go over $15 billion dollars in sales this year and $15.7 billion for next year. Earnings per share are projected to come in at $2.48 for this year and $2.71 for next year.
General Mills operates in a recession proof industry. People have to eat regardless of whether the economy is good or bad which is a huge competitive advantage in these turbulent economic times. Investors flock to defensive industries like these during market swoons. General Mills chief competitor is Kellogg Company in the breakfast goods and cereals industry. These two companies dominate the market. They are comparable in size, revenue, and net income. Kraft and ConAgra Foods are competitors in the baked goods industry.
General Mills is a highly levered company with $6.6 billion in debt and under $660 million in cash. The large amount of debt should not be a problem for General Mills however since the company generated over $2.1 billion in free cash flow last year. General Mills has more than enough money to service its debt. The company has a healthy operating margin of 17% and a profit margin of 10%.
Shares are currently selling for $33.50. The stock has been trading between $28.55 and $38.98 for the year. Shares currently trade at a price to earnings ratio of 13.5 times this year's earnings and 12.2 times next year's earnings. Both of these P/E's are below the industry average of 14.7.
General Mills is an attractive buy due to its low valuation and solid dividend yield. The company is paying a $1.12 dividend to shareholders, which is a yield of 3.3%. This is higher than the 5 year historical average yield of 2.7%. The current dividend payout ratio is 45% which is slightly higher than the historical payout rate of 43%.
General Mills is a good stock for fixed income investors looking to add some income to their portfolio and value investors looking for a bargain stock. Investors should feel comfortable buying shares in the low $30's.
https://www.dividendstocksonline.com/wp-content/uploads/2018/10/topdivlogo.png
0
0
https://www.dividendstocksonline.com/wp-content/uploads/2018/10/topdivlogo.png
2010-08-12 06:10:53
2011-01-03 18:05:24
General Mills Dividend - GIS