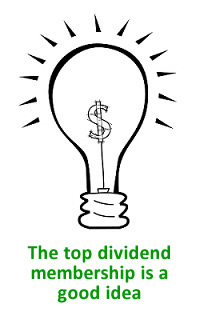 What company manufactures the largest number of cell phones in the world? It's not Apple, Research in Motion, Motorola, or Palm. The answer is Nokia. Nokia Communications (NOK) makes more mobile phones than any other device maker in the world. The telecommunications maker controls over one third of the mobile phone market selling its devices in North America, Latin America, Europe, Africa, Asia, and the Middle East.
Nokia is a Finnish company that has been around since 1865. The company employs over 123,000 individuals across the globe. The company has its hand in just about every area of the technology sector. Nokia manufactures and sells mobile devices, such as mobile phones, smartphones, and mobile computers. The company offers a wide array of services, applications, and content.
Last quarter Nokia saw its earnings drop 40% and the company has been losing market share to rivals. Although Nokia has seen its earnings drop over the past three years, the company is still an earnings giant. Nokia has consistently earned over $40 billion euro dollars in revenue each of the past five years. The company had $41 billion in revenue and an operating profit of $1.2 billion euro dollars last year alone. That's a pretty good year during a global slowdown.
The company has a fantastic balance sheet with over $8.8 billion euro dollars in cash and just $4.4 billion in debt. The company has generated huge amounts of cash over the past few years. Nokia has been able to generate over $3 billion euro dollars in cash from operating activities each of the past 2 years.
The mobile phone market is an extremely competitive market. Apple and Google are the biggest threats to Nokia since both companies are aggressively going after the high end smartphone user. Nokia's market share has dropped from 35% to 33% due to aggressive campaigns from its rivals. Even if the company continues to lose market share, the smartphone market is large enough for Nokia to create a nice niche for itself.
Shares of Nokia currently trade at $8.60 per share with the company projected to earn 72 cents per share for the current year. The current P/E for 2010 is 11.5, which is right in line with the industry average. Competitors Motorola and Alcatel-Lucent trade at significantly higher valuations. Nokia's stock is currently yielding 4.7% which is an attractive yield. The current 40 cent payout is greater than last year's EPS of 33 cents. The company was able to maintain the dividend due to the large amount of cash on its balance sheet. Fortunately for Nokia, earnings are on pace to more than double for the current year. The current year's payout is projected to drop to 55% of EPS.
The stock appears to have bottomed out trading at levels not seen since the late 90's. Nokia is a solid rebound play for value investors.
https://www.dividendstocksonline.com/wp-content/uploads/2018/10/topdivlogo.png
0
0
https://www.dividendstocksonline.com/wp-content/uploads/2018/10/topdivlogo.png
2010-08-30 04:24:34
2010-12-22 16:00:39
Nokia Is A Bargain Dividend Stock - NOK