Heinz is number one in the United States when it comes to ketchup. The company is headquartered in Pittsburgh, Pennsylvania and sells over 150 food products in over 200 countries worldwide. H.J. Heinz sells mustard, relish, pickles, gravy, vinegar, prepackaged meals, sauces, and frozen food products under the Ore Ida, Weight Watchers, Bagel Bites, Boston Market, TGI Fridays, and Budget Gourmet brand names.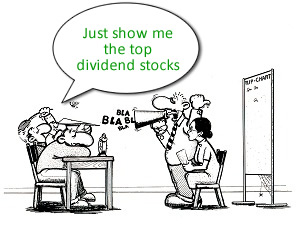 Heinz competes in the diversified foods segments against Conagra and Campbell Soups. Conagra Foods is the biggest competitors to Heinz's signature brand with its Hunt's ketchup product. Heinz is still the biggest player in the industry with its $15.5 billion dollar market cap and $10.5 billion dollars in sales. Heinz's gross margins and operating margins are superior to all industry competitors except for Campbell Soup.
Heinz has been able to increase earnings 6.40% over the past five years and is expected to increase earnings 6.8% over the next five years. The company generates 55% of its earnings from United States, Canada, and Mexico. Heinz had a solid earnings report last quarter in which the company saw earnings grow 8.60% despite sales declining 1.2%.
The company's management team has done a great job of spreading the Heinz brand internationally. Heinz has a wide economic moat as the company's name is synonymous with ketchup throughout the world. Management has also done a great job of managing company assets. Return on equity is extremely high at nearly 44% and return on assets is up to nearly 10%.
The company has bolstered its balance sheet over the past two quarters increasing their cash position to $728 million dollars. Heinz also reduced its debt load from $4.7 billion to $4.4 billion dollars. H.J. Heinz generates significant amounts of free cash flow bringing in over $1.4 billion dollars this year.
Sales growth is estimated at 3 to 4% over the next year by the company and earnings are expected to grow 7 to 10% over the next five years. Shares currently trade near their 52 week high of $48.80. The stock is a bit expensive since it is currently selling at nearly 16 times earnings, 2.4 time earnings growth, and 1.5 times sales. These numbers are slightly higher than the industry average.
Heinz pays investors $1.80 per share and the stock is currently yielding 3.70%. The current dividend yield is slightly higher than the historical yield of 3.50%. The current dividend payout is 61% of earnings. Heinz has a history of increasing its dividend with the company raising its dividend 7.1% six months ago. Heinz has increased its dividend nearly 67% over the last seven years for a compound annual growth rate of 7.6%.
In my opinion Heinz is a solid investment but is a little pricey at $48. The stock would be more attractive to income seeking investors at $45 a share.
https://www.dividendstocksonline.com/wp-content/uploads/2018/10/topdivlogo.png
0
0
https://www.dividendstocksonline.com/wp-content/uploads/2018/10/topdivlogo.png
2010-12-06 08:07:21
2011-01-03 18:04:03
Heinz Has A Sweet Dividend