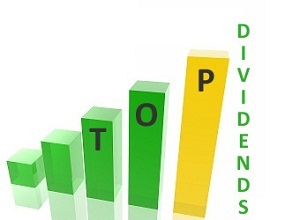 Nucor Corporation (NUE) has been around since 1940 and is the largest steel producers in the world. The company is the largest recycler of steel products and one of the largest recyclers of any metals. Nucor relies on its mini mills to efficiently melt scrap metal. Nucor operates 53 steel locations in the United States. The company has been very aggressive in expanding in recent years adding Harris Steel and DJJ to increase its reach.
Nucor's chief competitors in the steel industry are US Steel, Mittal Steel, and AK Steel. The steel industry is a competitive marketplace with steel companies pricing power based entirely upon demand for steel products. The global recession has hit steel company stocks especially hard with most companies reporting negative earnings over the past two years. Nucor has been a shining star in a downtrodden industry.
Nucor is on pace to book $15.7 billion dollars in sales this year. That's a 40% increase over last year's results. Nucor is an effectively managed company producing almost the equivalent revenue of U.S. Steel with half the number of employees. The company's great management can be seen in its fortified balance sheet and consistent operating results.
Last quarter Nucor earned a net profit of $23.5 million which resulted in earnings of 7 cents per share. This was below Wall Street forecasts of 11 cents per share. Any positive earnings growth is impressive in the steel industry due to the challenging environment. The bright spots were in quarterly sales which were up 33% and shipments which rose 10%. Unfortunately revenue was down 1%.
Nucor has the best balance sheet in the steel industry with $2 billion dollars in cash. The company has $6 per share in cash alone. Nucor generates nearly half a billion dollars in free cash flow. Margins have been depressed due to the pricing concerns. The company's profit margin is 1.3% and operating margins are 3.7%. Return on equity and return on assets both came in at 2.7%.
Shares of Nucor currently trade at nearly 80 times this years earnings of 50 cents per share. The P/E is misleading considering that the company has faced a global slowdown not seen since the great depression. Nucor's earnings are expected to rebound drastically and come in at $2.27 per share next year. Growth is forecast at 15% for the next 5 years which is remarkable for an industry which typically sees growth in the low single digits.
The company is a dividend darling. The dividend has tripled over the past three years and Nucor has increased its dividend 10 times from where it was back in the year 2000. The company has a history of rewarding shareholders having increased its dividend for 38 consecutive years. Nucor is currently yielding 3.50% as the company just increased its dividend to $1.45 per share last week.
Investors that want to own a piece of a great company with a growing dividend should feel comfortable buying Nucor Corporation.
https://www.dividendstocksonline.com/wp-content/uploads/2018/10/topdivlogo.png
0
0
https://www.dividendstocksonline.com/wp-content/uploads/2018/10/topdivlogo.png
2010-12-13 11:47:54
2010-12-13 11:47:54
Nucor Increases Its Dividend Again